The Eye2Eye Program offers access to emotional support for a variety of visually impaired individuals and for their families.
Eye2Eye is Directed by Steven Silverstein, Ph.D., a clinical psychologist and vision researcher, and Cherie Castellano, M.S.W., the National Peer Support Call Center Program Director. The program uses 'Reciprocal Peer Support' (RPS), a model developed by Cherie Castellano. RPS has been designated a "National Best Practice in Peer Support" by the Department of Defense Center for Excellence (2011), has been written up in The New York Times, and in 2018 received an award from the American Psychiatric Association.
The Eye2Eye Program is the first Reciprocal Peer Support Program for people with vision loss in the United States and will serve the tri-state area. Services include: peer support, clinical assessment, information dissemination, referrals, & outreach activities.
We are here to empower individuals with visual impairments and blindness. We are here to support, comfort, and help you through the process of dealing with the difficulties, and to celebrate your successes with living a healthy lifestyle. As visually impaired individuals ourselves, we understand some of the emotions you may be feeling.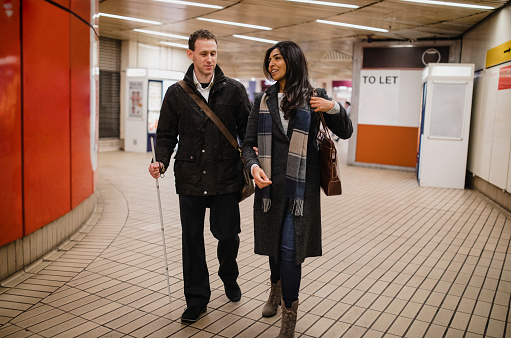 ---